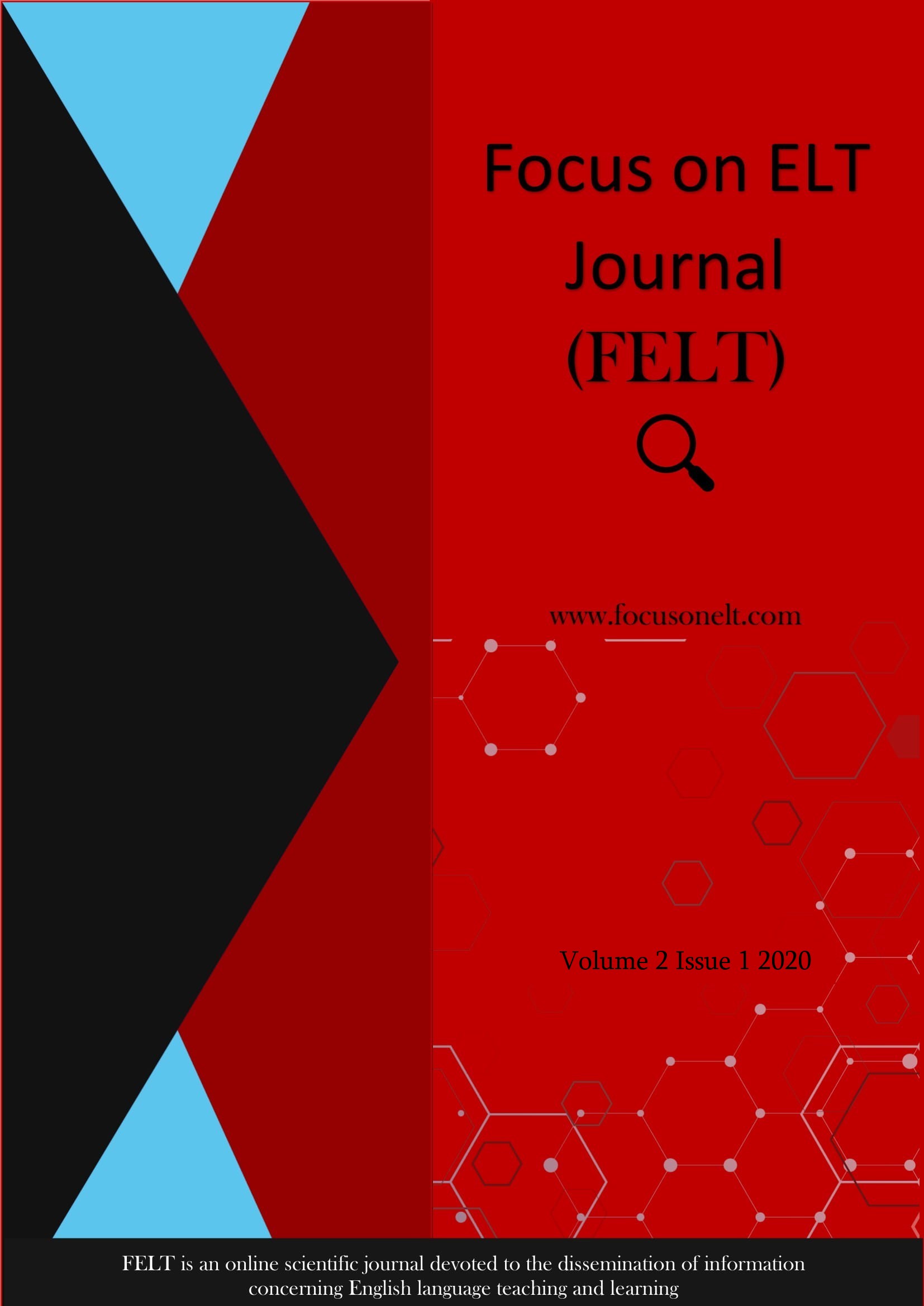 Dear Focus on ELT Journal Readers,
On behalf of the editorial board, it is our privilege and great pride to announce the release of Volume 2 Issue 1 of 'Focus on ELT' (FELT). Devoted to and focused on solely to the English language teaching and learning, FELT is an open source journal and accepts articles written from a theoretical or applied perspective with the possible applications to the field of English language teaching and learning. In spite of being a relatively new journal in the field, we are happy to have received a great number of submissions from local and international scholars. With the help of invaluable time, dedication and constructive feedback of our editorial team and reviewers of this particular issue, we have been able to select high-calibre original scientific studies relevant to the field. We therefore thank members of our community for their encouragement, continuous support and interest. With this in mind, we are truly confident that the future of our journal is promising.
We believe that our community, specifically practitioners, researchers and academicians in the field of English language teaching and learning shall greatly benefit from each of the articles in the current issue. The first issue of Volume 2 features four articles investigating various topics with respect to the field and shares detailed findings for particular cases. Availing this opportunity, we would like to inform our readers that FELT starts accepting book reviews in the field of English language teaching and learning from Vol 2 Issue 2, 2020 in December.
Since publishing a journal is one of the most intriguing processes in academia, we are happy to be part of this and devoted to do our best for the continuity of our 'crawling' journal. One of the objectives of this journal is to encourage publication from various contexts addressing issues from different perspectives as is outlined above. We therefore would like to welcome submissions to discuss the latest developments in the field of English Language Teaching and Learning for the future issues of Focus on ELT Journal. We look forward to welcoming you once again in the second issue of Volume 2 in December 2020.
Editors-in-Chief 
Dr. Ahmet Başal, Yıldız Technical University 
Dr. Ceyhun Yükselir, Osmaniye Korkut Ata University 
Dr. Erdem Akbaş, Erciyes University
ISSN: 2687-5381
Published: 2020-06-22